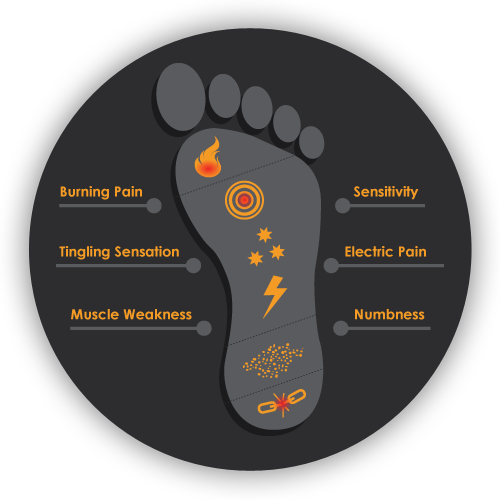 THERE MAY BE HOPE FOR YOU
DO YOU HAVE CHRONIC PAIN?

Do you have chronic neuropathy that you have been told you have to live with?

HAVE YOU TRIED EVERYTHING?

Do you feel like you have tried everything possible, but haven't felt any results? We can help.

DO YOU THINK SURGERY IS YOUR ONLY OPTION?

Have you been told that surgery is your only option? We can eliminate pain and increase mobility, without drugs or surgery.
Numbness & Tingling

Does it feel like your sock is bunched up under your feet or feel prickly like your hands or feet feel asleep?

Burning & Electric Pain

Do you feel sharp bolts of pain? Do your hands or feet often feel like they're burning?

Muscle
Weakness

Do you feel like your muscles will give out or not support you when you walk?

Diabetic Neuropathy

Has your diabetes caused pain, tingling or numbness in your hands and feet?
DO YOU SUFFER FROM ANY OF THESE SYMPTOMS?
Numbness or tingling in hands, arms, feet or legs?

Extreme sensitivity to touch?

Sharp, jabbing, throbbing, freezing or burning pain?

Muscle weakness or paralysis?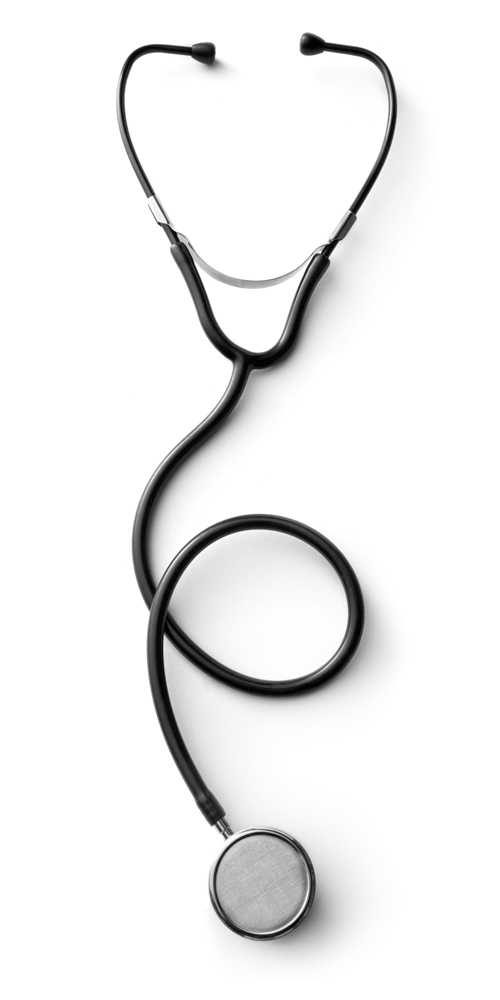 WE OFFER A NEW SOLUTION TO
NEUROPATHY PAIN
We have developed a unique clinical treatment that combines a drug-free, non-surgical approach with the most advanced NEUROPATHY PAIN RELIEF TECHNOLOGY available. Many patients are seeing great results, even those who have "tried everything" before.
We are excited that you are considering our office for care.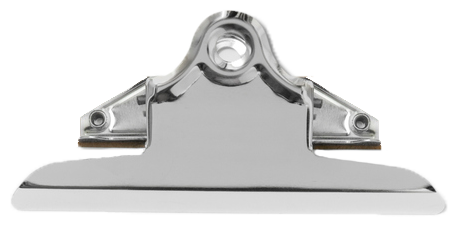 IT'S TIME TO GET THE RESULTS YOU DESERVE!
Are You a Candidate for Treatment?
In general if you have pain in your hands, feet, or legs you may be a candidate for treatment.  Each patient is evaluated by our team, on a one on one basis, to see if treatment is right for them.  It's important to note that our treatments are non-surgical, and require no prescription drugs.  There is finally an answer that can produce long lasting results.
Why Choose Us?
At Straight To Health Center we believe that each patient is an individual.  Our multi-disciplinary approach gives us the ability to custom fit our treatments to each patient.  Our doctors will sit down with you on your first visit to determine the best treatment options for you.
We offer some of the most advanced non-surgical FDA approved treatments available today.  It's always our goal to focus on the cause of any condition we treat.  Our patients expect the best, and we do everything we can to help them achieve their goals.  We want you to have the ability to live your life to the fullest.  Don't let pain take that away from you.
Register for a complimentary new patient consultation today.  The team at Straight To Health Center is here to help.
We use an electronic device which has been cleared by the FDA for a number of pain indications. Unlike other electro-medical devices used primarily by physical therapists and chiropractors in the United States, this equipment has been engineered for the physician involved in clinical pain management and neuropathy. It has a closer relationship to surgically implanted electronic stimulators, but it is effectively delivered non-invasively (transcutaneously, or through the skin, without needles) and with virtually no undesired side effects. The device produces and delivers electronic, biologically effective signals that can be used to heal the nerves without invasive maneuvers.
Neuropathy diet and supplements that contain several ingredients used to promote a healthy myelin sheath and overall nerve structure, provide antioxidant protection, promote inflammatory response, and promote healthy circulation.
Electric Cell Signaling Machine uses electrical signals to treat pain and circulatory conditions. This electric cell signaling device is much like a traditional TENS unit, but it is larger in size and penetrates deeper which is more effective in reducing pain. The pharmaceutical strength, frequencies, and associated harmonics are greater than the typical TENS unit, which is why trained medical professionals are present when it is in use. Electric Cell Signaling Treatment is meant for relief of the following: Neuropathy, Improve nerve health and regeneration, Neuromuscular reeducation and training, Increased local blood circulation, Acute/chronic pain conditions, and Improved tissue/organ function.
Pulsed Electromagnetic Field (PEMF) therapy is a safe, and non-invasive way to reduce pain and inflammation commonly associated with neuropathy. It can be used to supplement and enhance currently existing healthcare modalities. The PEMF apparatus includes various devices including full body mats, localized pad applicators, and pinpointed probe or "spot" applicators.
High dose laser therapy is one more powerful tools for reducing pain and accelerating repair. The effects of light on cellular function have been known since 1880. However, the clinical benefits of laser energy were only discovered in 1967. Since its FDA approval in 2001, cold laser therapy is quickly gaining popularity in the United States. High dose means that the laser is powerful enough to penetrate deep to reach the source of your pain. Our Diowave lasers are state-of-the-art with 30 Watts providing up to 3 inches of penetration. Not only does high-dose laser rapidly reduce pain, but it actually speeds the regeneration of damaged tissue. Helping heal the root cause of neuropathy.
Because neuropathy is sometimes radiculopathy.
VERTEBRAL AXIAL DECOMPRESSION (VAX-D) was invented by Dr. Alan Dyer, MD the former assistant deputy minister of Health for Ontario Canada and developer of the heart defibrillator, Vax-D (Vertebral Axial Decompression) can reverse the cause of most back pain in less than 30 days, and reduces sciatica and some leg and knee pains that come from the lumbar spine and are sometimes called neuropathy. We are the "to go to" Vax-D providers SWFL.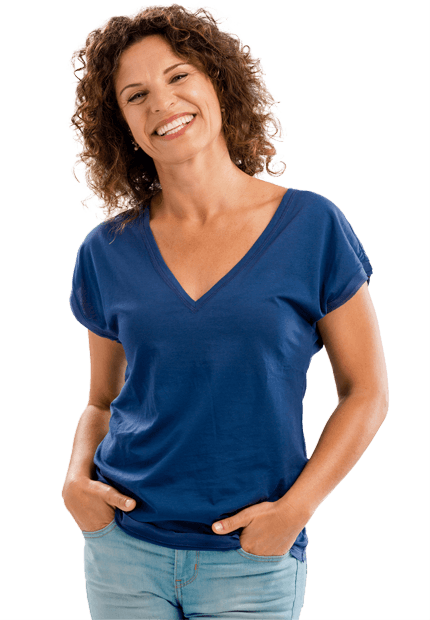 AFTER TREATMENT, MANY PATIENTS EXPERIENCE:
DECREASED PAIN & NUMBNESS

Sleep through the night, pain free and enjoy being active again with friends and family.

IMPROVED
CIRCULATION

Increased circulation to the extremities allows the nerves to heal naturally.

DECREASED LEG
STIFFNESS

Move with greater ease and without pain and harsh impact on your feet and joints.

BETTER
BALANCE

Improved circulation means better balance. This means easier activity and less risk of falls (a major risk with neuropathy).